Auto Detailing in Petaluma
by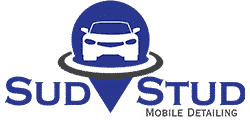 SUDSTUD MOBILE DETAILING:
Sonoma County's On-Site Detailing Specialist
When searching for Mobile Detailing Service, mobile auto detailers near me or more specifically, auto detailing Petaluma, it is important to consider all available options. We've been detailing cars in Sonoma County & across Northern CA since 2016. SudStud Mobile Detailing operates on a mobile basis, which means you can schedule, pay for, and have your detail completed from the comfort of your home, work, or even while you're away. Staying in Sonoma County for a while and want to have your vehicle refreshed? Our mobile auto detailing Petaluma service could be just what your car needs!
Detailing could be thought about a luxury by a few of us living in Sonoma County, however routine detailing ought to be considered as part of your typical upkeep schedule. it is going to keep cars and trucks of all sorts in prime care and the very best possible condition. It's necessary to both maintain the inside along with the exterior of your car or truck at the same time. If you are choosing whether you wish to reap the benefits of the many cars detailing services we offer, further explanation is readily available below.
WHY SHOULD YOU CHOOSE OUR MOBILE DETAILING SERVICE?
Before making a financial investment in our options, you 'd most likely like to hear precisely how the detailing services we offer deserve your financial investment. Noted here are only a few the advantages you will value if your vehicle or truck is detailed by us, ensuring that you have an exceptional return on your investment when you acquire one of our detailing services.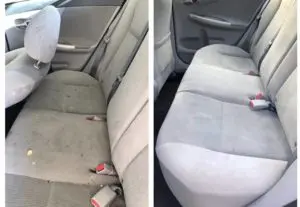 Avoid costly damage later on down the road — Our service provides the benefit of preventing costly future problems for your vehicle. Simply as one checks fluid levels, cleaning "checks" are vital to car care, especially for the long term owner. In time, without frequently taking care of the paint of your car or truck accumulations of dirt, acid rain, bird droppings, and ultraviolet rays might lead to paint oxidation and/or etching of the paint. It's not just unpleasant- it's a costly repair once the damage has been present for a prolonged period of time. Thankfully, with appropriate detailing completed, your paint will be shielded, preventing this problem.
AUTO DETAILING PETALUMA ENHANCES VEHICLE SAFETY—
Automobile detailing providers in Petaluma also offer the benefit of developing the safety of your vehicle at specifically the specific same minute. Oxidized headlights can decrease headlight brightness considerably, and that makes it hard to see through the evening. A clean vehicle assists you in staying protected. As time passes, grime can build up and smells and bacteria might be harbored within your vehicle's interior. Professional automobile detailing removes germs, pollutants, and dirt, even from difficult-to-reach areas of the vehicle. Oftentimes, you can make another 10-15percent over the resale value of your automobile once it's been detailed. Don't believe us? The KBB values cars in "very good" condition an average of $1,200 over their "good" counterparts. This being a terrific hunk of cash on your pocket, demonstrating that an initial investment pays off in the long run.
Enjoy a Beautiful, Aesthetically Pleasing Paintjob— Most people discover that they enjoy how their auto looks after it has actually been detailed. An excellent detail job guarantees that your automobile appears terrific on the outdoors, which indicates you might like that new-auto glow when again.
Let the Pros come to you– The most significant advantage we provide is the benefit of having the pros come to your location. This means you don't require to stress over leaving your car at a shop for a prolonged amount of time to be detailed. SudStud Mobile Detailing will arrive at your home, work, or wherever is most hassle-free for you. We bring everything needed to clean your vehicle and return it to it's a best possible condition.
So now you know why it's important to have your vehicle regularly detailed, but perhaps you're wondering what particular services we offer. Read on to find out…
Auto Detailing: We provide on-site car cleaning services, cleaning out the interior of your car along with the exterior. We'll take care of those hard to reach areas, both inside and out.
Scratch and Swirl Removal: Albeit inevitable, scratches and swirls are unpleasant, to say the least. Typically brought on by improper cleaning techniques or often an inescapable accident, felt confident your paint task will quickly be looking as good as the day you bought the vehicle. We offer paint correction services, ensuring those scratches and swirls are gotten rid of so you may delight in a beautiful paint job once more. Additionally, we offer ceramic coating and sealant/waxing services to protect your investment for years to come.
Boats— You can expect much more than just detailing services for cars and trucks– we also offer boat services too. We will detail your boat so that it looks great from forward to aft, whether it needs oxidation removal or cleaning & dressing interior vinyl and leather.
Motorhome & RVs— Your motor home or RV deserves the best detailing also if you are selling it or you also would like it to seem fresh new as you delight in a holiday in route. SudStud Mobile Detailing will make your home on wheels look better than it ever has before, ensuring that you'll be enjoying a clean, stunning exterior in no time.
Motorcycles— If you are not out on the street cruising, you wish to keep your bike looking wonderful. We'll wash your bike & polish the chrome barrels, exhaust, and other outside piping so that it appears glossy as it did when you bought it.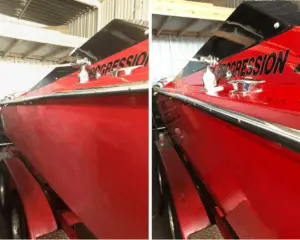 Odor removal– Don't keep dealing with distasteful smells when you're driving your car. We provide smoke and odor removal solutions, which is particularly ideal for smokers or individuals with kids. After we're finished, any disagreeable smells or smoke smell will quickly be gone to be able to have a fresh brand-new interior again.